Ahhh love is in the air! Did you find the perfect Valentine's day gift for your man? I hope so, but if you didn't yet, no worries, I got you! I made a list of a few things I know guys love and would love to receive!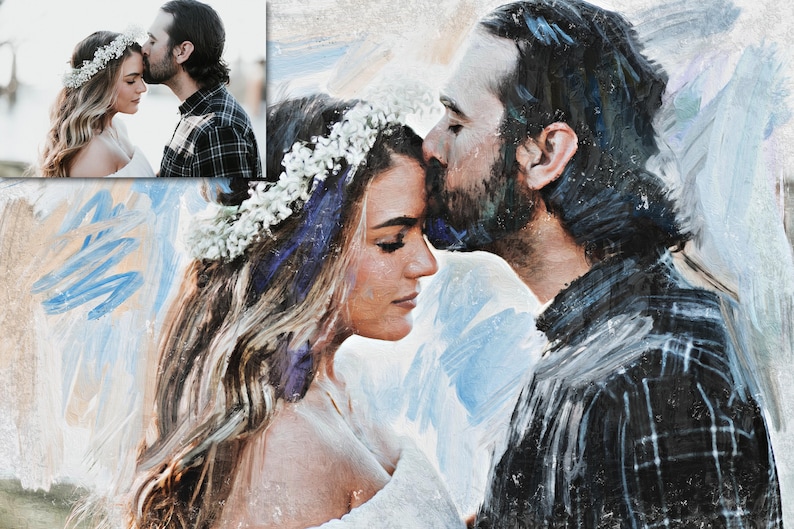 1. Immortalize your love for each other with the most beautiful picture of you both. Send your picture to Etsy and they will create this masterpiece for you!
2. It's small, minimal, useful, and of extremely good quality! You can have different colors and different feels and it's handmade! It's the perfect gift as it comes in a cute little box making it easy to gift to your boyfriend.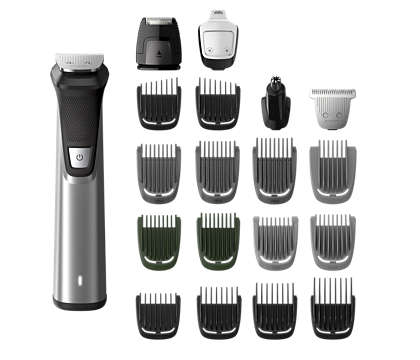 3. The Philips Norelco Multigroom 7000 is the perfect gift to make sure your man is always looking sharp! It comes with 23 pieces and is just as good for the face, the head, and the body. The design of the trimmer gives a comfortable grip and it can run for 5 hours before it needs a recharge! Who wouldn't want this?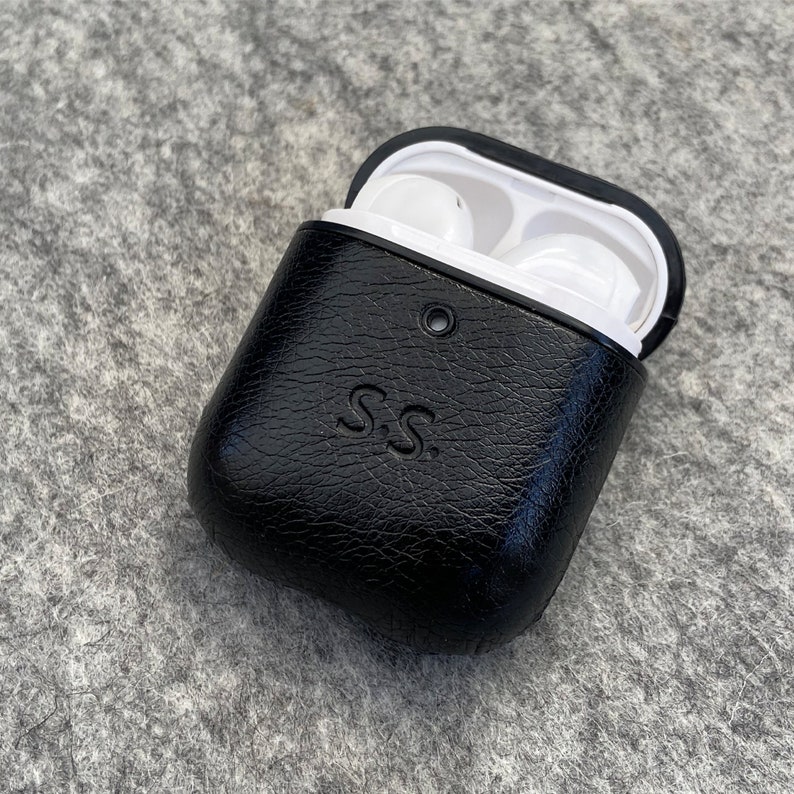 4. There is nothing better than receiving a customized gift… it shows effort. And giving everyone have the same AirPods, it's so easy to mix them up, lose them or worst someone can steal them thinking it's there's. It's super good quality and has a little clip behind it!
5. It's fundamental to look good! This maintenance set is perfect for newbies and believe me once they see their skin shine and get all the compliments they will be ecstatic! The set comes with a moisturizing balm, a charcoal cleanser, and an exfoliating rub. And a plus, it's cruelty-free!
6. Another way to offer a customized gift to your amazing boyfriend is with this shaving box. It's a subscription box that offers custom product based on his hair and skin type. You have to answer a few questions to really figure out his needs and then you will receive a box every 2 months!
7. We all hit the gym a bit too hard sometimes and if your boyfriend is the athlete type, he will certainly love to get this muscular pain reliever! This herbal mixture is super efficient and quick, he will be in awe!
8. Nothing can beat this baby! It's basically an at-home deep muscle treatment. It will enhance muscle recovery, release stress and tension, and soothe discomfort with the smart percussive therapy device in a league of its own. As a plus, you can use it too and it just can't get any better!
9. If he likes to workout at home from time to time or when he travels, he will need these TRX straps! It's awesome very compact and can be used anywhere. It comes with a guide on how to use it as well as bag to carry them around! And the great thing about TRX is that he can workout his whole body or focus on certain muscles!
10. If you are a wannabe chef on your hands, gift him this Elite indoor electric grill. He can grill all his food at once, it's extremely easy to use and to clean, perfect for healthy meals, do I need to add more?
If you didn't want to give a Valentine's day gift per say but more an experience for him to remember for a long period of time, you should go browse these 23 Romantic Valentine's day ideas
Until next time,
Sofyah!
When everything seems like an uphill struggle, just think of the view from the top.