Focus on where you want to go, not where you currently are.
The dilemma to choose between two great cities to travel to is the traveler's biggest question. In this case, we are comparing Copenhagen vs. Stockholm, two sustainable travel destinations. The beauty around this world is breathtaking! Depending on your personality, likes, and dislikes, each city can offer you a unique experience. These two Scandinavian cities are very similar on many fronts, but they differ on others.
Let me know which city you would like to visit in the comments section below! And if this article has changed or confirmed your opinion!
Table of Contents
Copenhagen vs. Stockholm: Cost of living
Let's jump right into the nitty-gritty of the comparison, and then we will elaborate more on different topics.
I did a little Numbeo research to see how different the costs are between the two cities. You are more than welcome to see the results for yourself, but this is what I found interesting! On all fronts, whether it's consumer products, rent, restaurants, utilities, or clothing, Copenhagen is more expensive than Stockholm except for grocery products and produces.
Copenhagen is currently ranked 15 of the most expensive European country compared to Stockholm which stands in the 37th spot.
If you want to be comfortable during your stay in Copenhagen, you should allocate about 200$ (1300dkk) per day. It would cover your accommodation, food, and activities. That would translate to about 150$ (1400sek) in Stockholm.
Copenhagen vs. Stockholm: Attractions and sight sights
Copenhagen
Tivoli Gardens
Christiansborg Palace
Nyhavn Harbor
The Round Tower (Rundetårn)
Amalienborg Castle
Strøget Shopping Mile
Kastellet & The Little Mermaid
Christiania
Many free walking tours around the city
Stockholm
Gamla Stan (old town)
Skansen Open-Air Museum
SkyView at Ericsson Globe
Royal National City Park
Södermalm
City Hall
Walk the scenic waterfront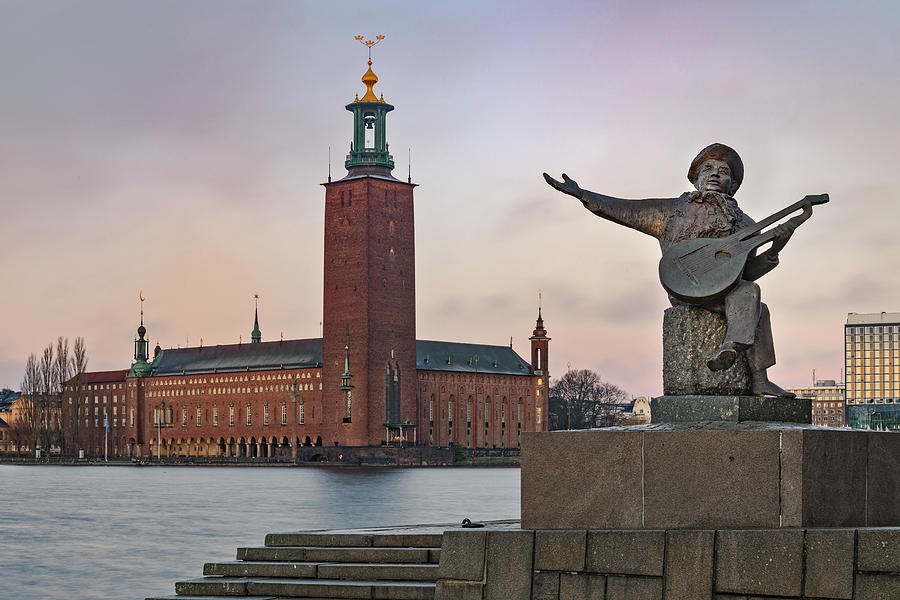 If you are planning a trip to Copenhagen, you can read this post about my own personal discoveries while I was there.
You can get the Copenhagen Card, which gives you access to 89 attractions for either 24hrs, 48hrs, 72hrs, 96hrs, or 120hrs.
Copenhagen vs. Stockholm: Food, drinks, and nightlife
Nordic countries are not the most renowned cuisine known to mankind, but they are slowly making waves.
Copenhagen has a few dishes that I absolutely adore, such as porridge, burgers, Smørrebrød Open Sandwiches, Pickled Herring, and their pastries. Also, the Danes love their alcohol, and it's the cheapest place to get beer, wine, or spirits compared to any other Scandinavian country.
I would definitely suggest you try everything because you would be surprised by how delicious it is!
A few notable places to get delicious food would be Gasoline Grill, GRØD, and the Torvehallerne food market.
The nightlife in Copenhagen is so good. And no matter what type of person you are, you will find something to do! Whether it's a bar, a nightclub, or a cocktail joint, the choices are endless. I am not too much into the drinking scene, but I was able to find the best places to party in the hottest spot of Copenhagen; check it out!
Now let's see Stockholm!
Going in, I only knew the Swedish meatballs, but they do have other dishes worth mentioning. A few delicious things to mention are crayfish, Janssons frestelse, Toast Skagen, Lingonberry sauce, and cinnamon buns. Stockholm is a heaven for seafood lovers.
Alcohol in Sweden is expensive and regulated, but that doesn't mean they make bomb drinks all over town to keep you up all night!
And again, here is a list of the best places to party in Stockholm.
Copenhagen vs. Stockholm: Day trips
Copenhagen
Kronborg Castle
Dragør
Malmö
The Cliffs of Møn
Church of Our Lady, Kalundborg
Stockholm
Drottningholm Palace: The Queen's Castle
Sigtuna: Sweden's First Town
The Viking Settlement of Birch Island
Copenhagen vs. Stockholm: Transportation
You have many options for transport in both cities, whether it's the bus, metro, car, taxi and even by bike.
If you get the Copenhagen card, you will have access to the train, bus, and metro for free for the If you get the Copenhagen card, you will have access to the train, bus, and metro for free for the duration of your pass. You can also get the city pass for 12$. If you decide that the cards are not for you, you can purchase separate tickets, which are 3.5$.
But if you really want to feel like a local, you have to rent a bike and ride around town. They have Bycyklen Station around town. You can rent a bike through their app and return it to a different station. They have different prices for distinct distances.
In Stockholm, a single pass for the bus, train, or metro is around 4$. If you are planning on taking public transport often maybe invest in a pass, you can see their fares here. You can rent a bike a well in Stockholm or even scooters for a day.
Both cities are very walkable as well. A lot of their attraction are pretty close to one another, but you should still be in decent health to do that and not tire yourself too much.
Copenhagen vs. Stockholm: Weather
Stockholm is often colder than Copenhagen in winter, but during summertime, there is no big difference. I would personally avoid Stockholm during winter, but then again, for a Canadian, it's not so bad.
Copenhagen vs. Stockholm: Conclusion!
I absolutely adore Copenhagen, and this city has a special place in my heart. Copenhagen would be the place I would go to if I were to move out of Montreal!
The great thing about Europe, in general, is how close everything is to you. So if you have some extra days free on your trip, you can easily visit both either by driving 6hrs, taking the train for 5hrs or flying there in 2hrs. The prices are quite decent and you get the best of both worlds!
Until next time,
Sofyah,